I recently saw Edward Bess blushes for sale online. I've been wanting to give this brand a go and while I very rarely purchase from parallel importers, you can say it was night time boredom that just made me go "oh well" and click without giving too much thought.
I got 02 Desert Blossom and 03 Moroccan Rose and the compacts are a lot lighter than I expected. The brush, though, feels very scratchy in my opinion so as usual, I resort to my very trusty Real Techniques Multi-Purpose Brush or my favourite
Furless Brushes
.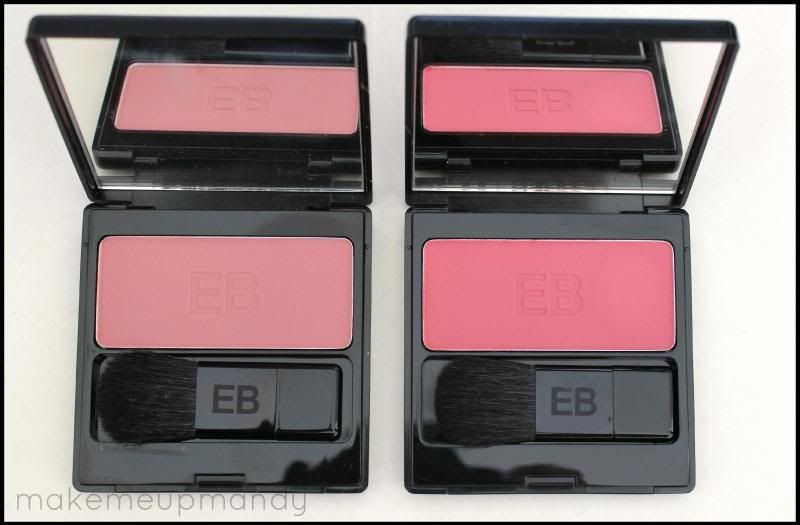 L: Desert Blossom R: Moroccan Rose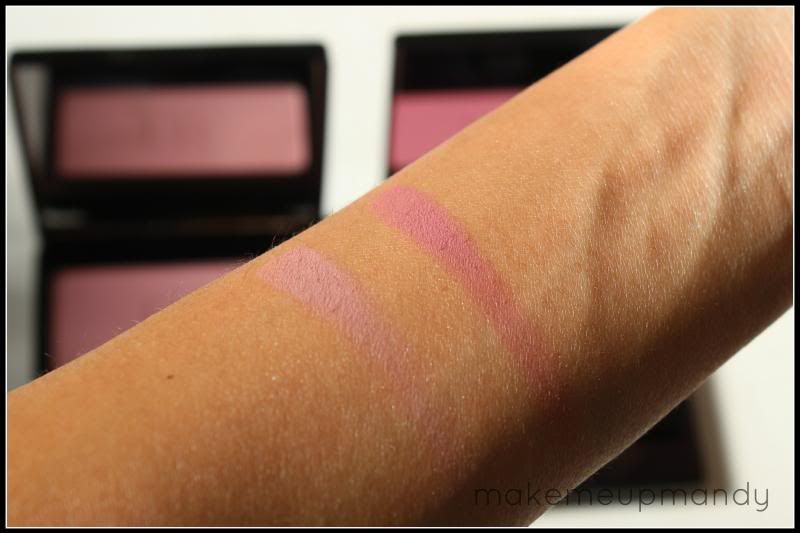 What I have heard about these Edward Bess blushes is how finely milled they are and I definitely have to agree.
Desert Blossom
is a dusty netural-toned pink that actually swatches a lot more vibrant than it looks in the pan. I was surprised at how much cooler Desert Blossom pulled on my skin tone. Funny enough, it's not a shade I would actually reach for had I known
yet
I'm glad because 1. it's a new addition to my collection and 2. I had fun experimenting with it. As it applies so sheer, I am able to control the intensity which is always great when experimenting with a new blush.
Moroccan Rose
is a plummy rose that is more pigmented than Desert Blossom. I love how beautiful this shade is and I don't really have anything like it thus far. It looks very dark, pigmented and intense in the pan which I hesitate to embrace because I'm always worried about overdoing blush! However, because it's so wonderfully, finely milled, my brushes pick up just the right amount and it's also extremely easy to blend out to give a natural flush.
Overall, I am glad I got to try these beautiful blushes and again, these shades are just so pretty and blend out effortlessly.
Have you tried Edward Bess blushes? Care to recommend any particular ones?