A few months back, I asked on twitter about anyone's experience with Mary Kay. From the very neutral responses I received, I realised Mary Kay isn't as popular here in Aust as it is in America. Anyway, my friend has recently started on her career with Mary Kay and I really wanted to support her since she has been a stayhome mum for years and really wanted to start doing something for herself.
She held an introductory get-together where she and another MK representative introduced some Mary Kay products etc. To be honest, I wasn't in need of anything. Neither was I extremely interested by the range presented to me. Nonetheless, I present to you my little haul which I must say, surprised me quite a bit!

The eyeshadow quad, eyeliner, lip gloss are part of a promotion pack (they come with a make up pouch which I forgot to include in this pic). The liquid foundation was purchased separately.




Honestly, I was not interested in the colours at all. The MK representative wore this eyeshadow quad combi but I was not attracted to it at all. They were mainly pushing for this set as a promotion so I just got it as it just made the most sense at that time (I got to support my friend & make a purchase and get a few products in a pack at a promotional price).
However, ever since I have tried it, I have loved it so much. I am really surprised by the quality of these matte eyeshadows; they are so smooth and buttery.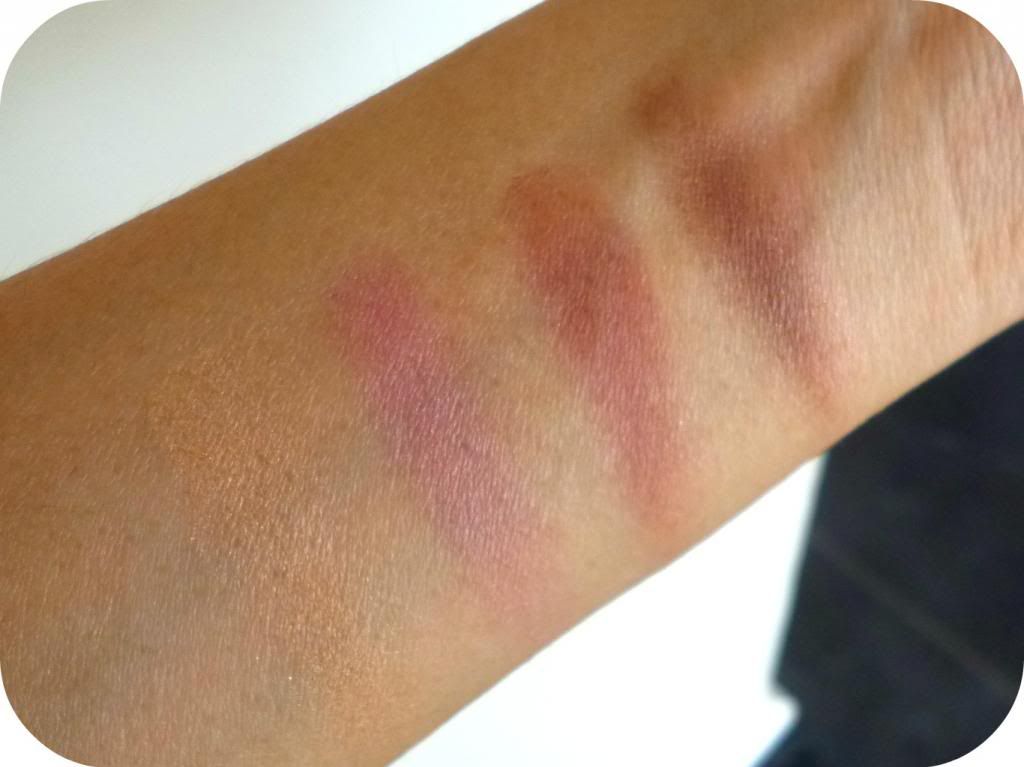 The peach-toned neutral shade especially blends in so beautifully with my skin tone. I have been using it as the base shade in combi with other eyeshadows. My 2nd favourite shade would be the really gorgeous rusty-looking dark burgundy shade at the end.
They marketed this gel eyeliner as the main selling point of the promotional pack. The colour is a gorgeous turquoise and comes with a mini eyeliner brush. When I saw the colour, I honestly wasn't too hyped up about it at all once again. I love colours and I already have heaps of different eyeliner colours including similar turquoise shades. Having said that though, this gel eyeliner is really easy to work with and extremely smooth to apply. It does take a bit to set so I had to be careful not to blink for the first few seconds to prevent smudging on my lids.
This lip colour is a funny one. The shade looks such a beautiful pastel pink in the tube. However, on my first application, it was so dry and sticky, I simply struggled to blend it onto my lips. I even wondered if I received a bad one. I had to get around it by blending with a lip brush (which means I won't be taking this out due to the inconvenience). The pigmentation though is just so sweet and beautiful and I have fallen in love with it; I have been using it almost every day now. Just wish the formula would be more hydrating with a more runny consistency.
I got this Mary Kay liquid foundation as I was into trying different BB Creams and foundations at the time. This one gives a dewy finish and I got colour matched for Beige 4. When I was colour matched by the representative, I did have doubts about whether it was a good match.. I felt like I would be an even darker tone. I can't remember what the choices are now but Beige 4 seems alright for now and I dust some bronzer over anyway. Once again, I didn't have very high expectations except oh, I did like the tube it came in - it is so pretty in light pink with shimmer lol.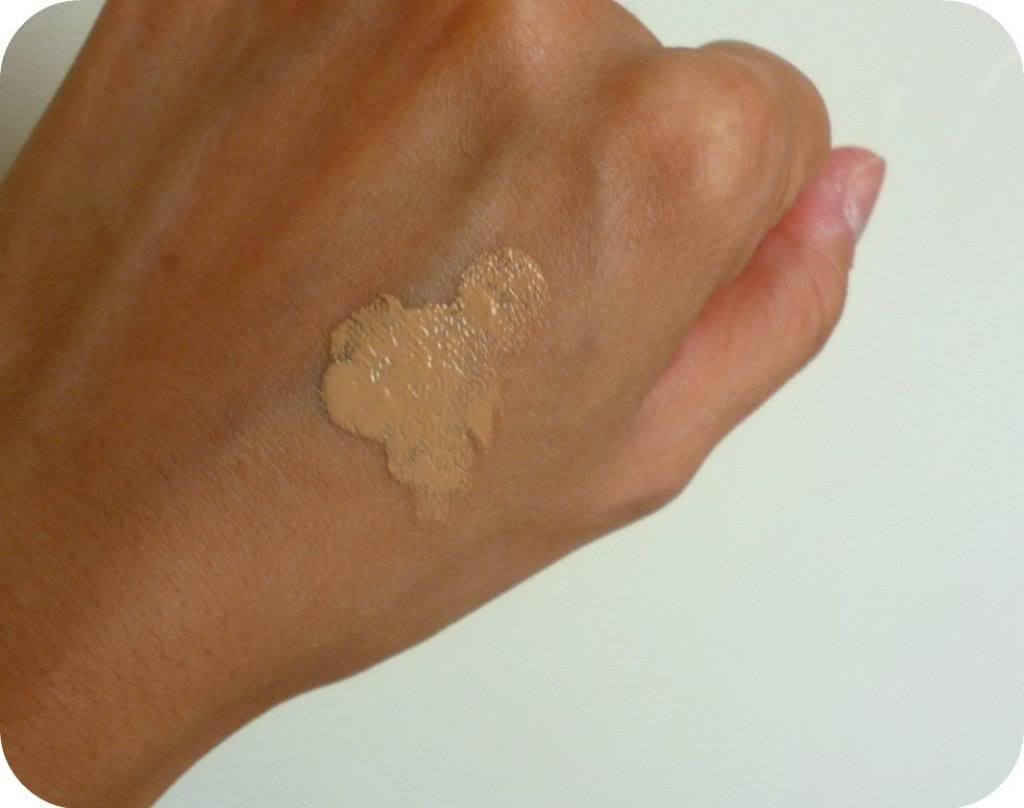 I actually really like it now that I have tried it. For one, it smells really good. Also, it gives a really good medium to high coverage without being cakey or too thick. I find that I really need just a little bit to easily cover up pores and redness around my nose. I think it is a great foundation and I have been reaching for it every day now. One thing though - the tube is smaller than what I had expected & how it looks on photos.
Overall, I have to say that I didn't have very high expectations of Mary Kay at all but I am pleasantly surprised with the quality of its products. If I had to pick a favourite, it would have to be the gorgeous lip colour. Despite its really dry formula, the colour is simply stunning! I wonder if I will be purchasing more MK but I won't be surprised if I buy some here and there over time to support my friend.
Have you tried Mary Kay? Any thoughts?