Hi everyone! Time for another post of best selling products. I hope you're enjoying this segment so far. I enjoy learning what the popular products of different brands are - it's a form of recommendation to me. Today, it's MeMeMe Cosmetics and for this post, I got to speak to the gorgeous Rebecca - business owner of MeMeMe Cosmetics in Australia. Thanks so much for your time, Rebecca!
Q: What would you say is MeMeMe's best selling product?
Rebecca: One of MeMeMe's best selling hero products, and my personal favourite, is Seventh Heaven Moisturising Facebase.
As its name suggests, Seventh Heaven is a Moisturising facebase, which has been designed to prep and prime the skin prior to makeup application. It can also
be worn alone for radiant heavenly skin.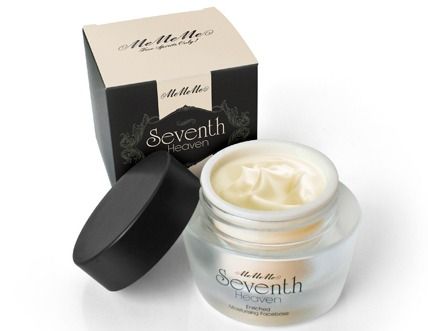 Q: Why do you think the Seventh Heaven Moisturising Facebase is so popular?
Rebecca: I think it's so popular because its smell is divine, being lightly scented with a zest of lemon, orange, lime and mandarin. Its texture is beautiful - rich yet lightweight - and it helps keep your makeup in place all day.
Some say it's addictive. (Seventh Heaven's
fragrance was developed especially to engage a wide number of sensory receptors to invigorate & heighten the mood of its user on application. We are hard pressed to find someone who can apply without bringing a smile to their face. People just keep coming back for more!)
It's packed full of yummy ingredients including Shea Butter, Vitamin A and Beta-Carotene which rejuvenates, nourishes and hydrates the skin. The active nutrients and extracts work to brighten, smooth and even out skin tone to prime and create the perfect base for makeup application.
Q: Wow! Thanks for all the information! So who do you think this facebase usually appeal to?
Rebecca: Seventh Heaven appeals to all age groups and skin types. We've had customers with the most sensitive of skin types who just love how it feels on their skin. (We've even had a customer with the autoimmune condition Lupus who just raves about it.) Its moisturising properties means it's a great product for winter too when the skin tends to become very dry.
Q: Complete this sentence: "People who like this Seventh Heaven Moisturising Facebase would usually like or should also try..."
Rebecca:...Flawless Finish Foundation.
It's a
long-lasting Satin Finish Cream Foundation, rich in microspheres and light-absorbing pigments to deliver a smooth, even, hydrated and revitalised complexion. It's also been
dermatologically tested, is enriched with antioxidants, offers medium coverage as well as SPF15. It's the perfect partner for Seventh Heaven

.
Tip: After applying Seventh Heaven, leave it for 3-5 minutes before applying foundation so that it applies smoothly and evenly and is sure to stay put all day.
Thank you so much, Rebecca for your time and all the in-depth information!
I have to say Rebecca's really covered all bases (pun intended!) when telling us about the product. I received one to try for myself and I really love the refreshing, citrusy scent. It's great to know that the scent itself was not just a scent thrown in to make the product smell good but was specially developed.
The consistency of this facebase is beautiful. As Rebecca mentioned, it is very lightweight and after buffing it into my skin, it almost feels like a soft film over my skin yet not in an oily manner. I do actually think this facebase helps to brighten my skin tone (one of my skin concerns)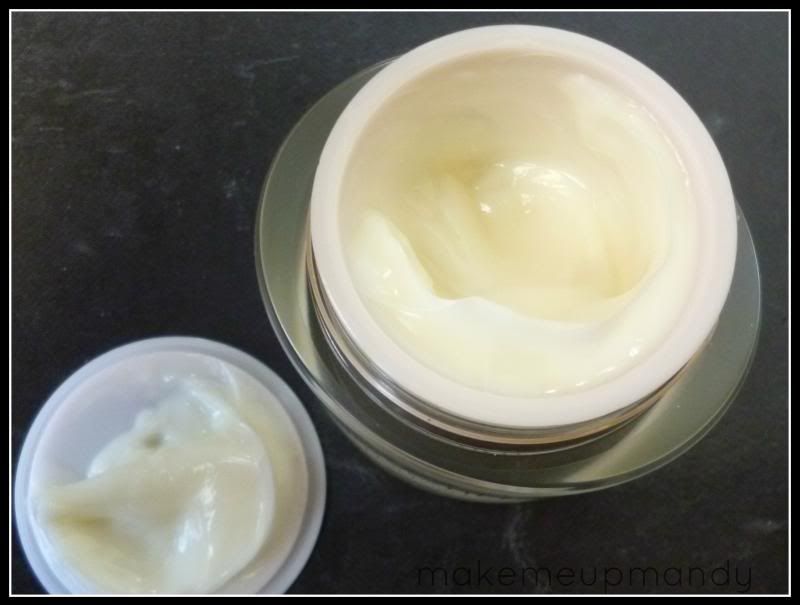 Rebecca has very kindly provided a Seventh Heaven Moisturising Facebase for one lucky reader! As usual, just follow the Rafflecopter prompts. Good luck!
a Rafflecopter giveaway
*

I received a Seventh Heaven Moisturising Facebase to try out for this post but my views are genuine and uninfluenced.